South Jersey Silent Flyers, Marlton, NJ 08053
South Jersey Silent Flyers (SJSF) is a radio-control model airplane club specializing primarily in thermal soaring sailplanes, but hand launched gliders and electric powered models are also welcomed. The grass flying field (which is generously provided by Evesham Township and is dedicated exclusively to SJSF) is located in Evesham, NJ at the intersection of Tomlinson Mill Road and Kettle Run, near the Marlton Parkway. The city of Philadelphia is about 20 minutes away. Guest flying is permitted with proof of a current AMA license and approved transmitter.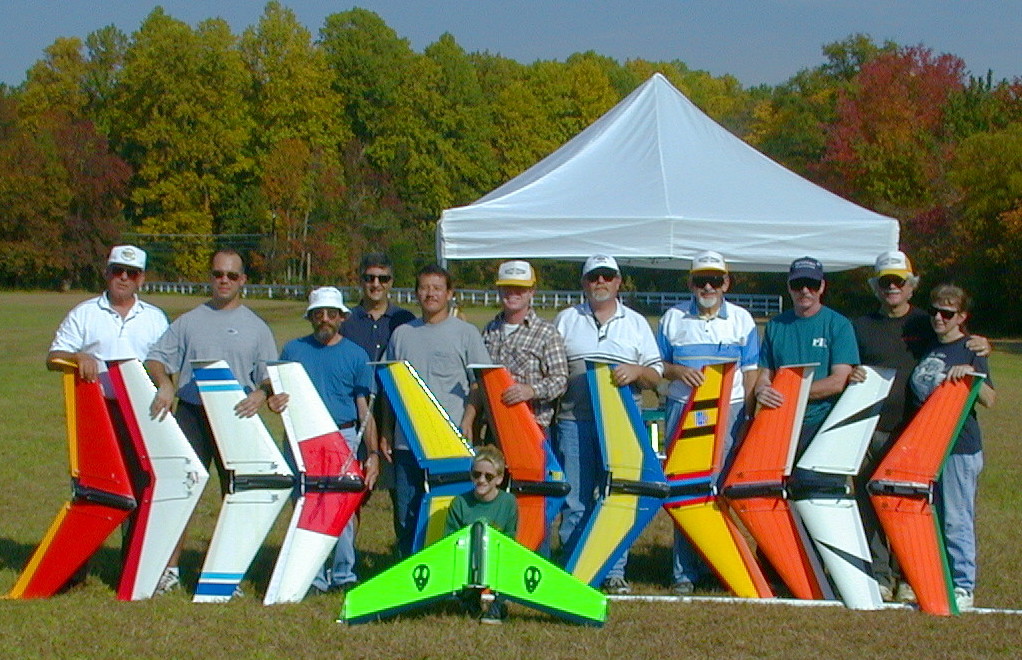 I'm the one in back in the blue shirt.

My son Stu has the cool Alien Zagi in front!




South Jersey Silent Flyers Website